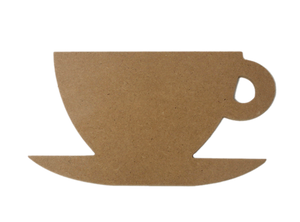 For the Brits, the Anglophiles, and the tea lovers in your family, make sure you give them the Tea Time mosaic surface! This classy piece is going to excite the ceylon and assam and oolong drinkers in your place, and this dignified piece will look great in any home.
The design of the Tea Time mosaic surface is based on the classic British teacup. At 8" wide, this piece would look grand making a statement in any kitchen or office.
Great for decorating tea parties or for a chic city apartment, the Tea Time mosaic surface will be a popular choice for both young and old.
Care for a spot of tea? You should! You will love this dapper piece!